PlayGrounds Festival 2017
5 oktober 2017 @ 10:00 AM

-

6 oktober 2017 @ 10:00 PM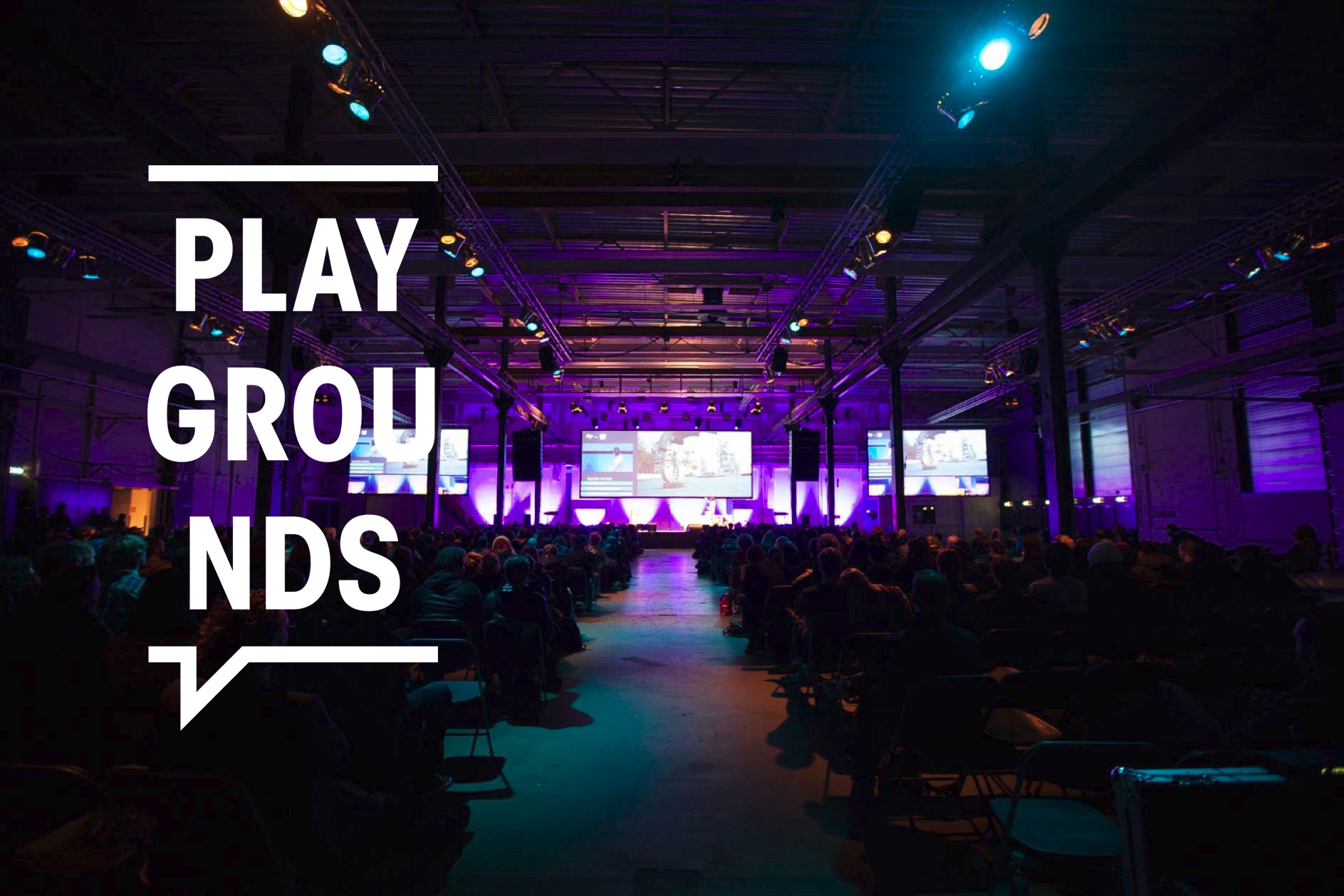 THE ART DEPARTMENT: THE SHITLOAD OF WORK THAT'S DONE BEFORE YOU START CREATING GAMES, COMMERCIALS, FEATURES AND ANIMATION. A LOT HAPPENS BEFORE A FILM IS TAKEN INTO PRODUCTION. FOR PLAYGROUNDS 2017: THE ART DEPARTMENT WE WANT TO FOCUS ON EVERYTHING CREATED BEFORE IT GOES INTO PRODUCTION.
5 & 6 OCTOBER – KLOKGEBOUW EINDHOVEN
EARLY BIRD TICKETS NOW ONLINE – €75-€45 – AVAILABLE HERE
For two days we immerse ourselves into The Art Department. A trip into the magic of visual storytelling. Character design, concept art, background visuals, character building, robotics, props, set dressing: every single detail a crew has to think of and decide upon before they can get start actually making the film.
The Art Department is co-curated by professionals in the industry. Amongst others Jort van Welbergen, Wouter Tulp and Leon Tukker.
Playgrounds showcases and celebrates the creative image. For those who are curious, brave and step out of the box. Presenting the best and brightest of contemporary animators, vfx artists, game developers, sound & graphic designers. Workshops, performances, screenings and artist talks. Please be invited to meet extraordinary filmmakers and audiovisual artists. See groundbreaking and breathtaking stuff and have a great evening.